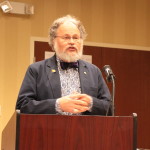 Philosophy:
Richard R. Dideriksen, through his individual or group efforts, has played an integral role in designing, developing, and delivering quality educational programs. Through his ingenuity, resourcefulness, and professionalism he has helped develop and implement public health education activities that have contributed to the public health practice. Outstanding persons of the public health practice such as Richard should receive public recognition for their exemplary contribution to public health.
Award Description:
This award, created in 2009, will be given to a health professional of a local health department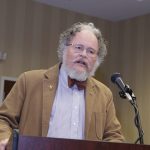 or district, or state agency of North Carolina, who has made significant contributions in the design, development, and implementation of programs that enhance and improve the public health practice. This award will be presented annually at the Spring Business Meeting of the NCEHSA. This award is financially supported by membership fees of the NCEHSA.